
Custom and handmade exclusive collectibles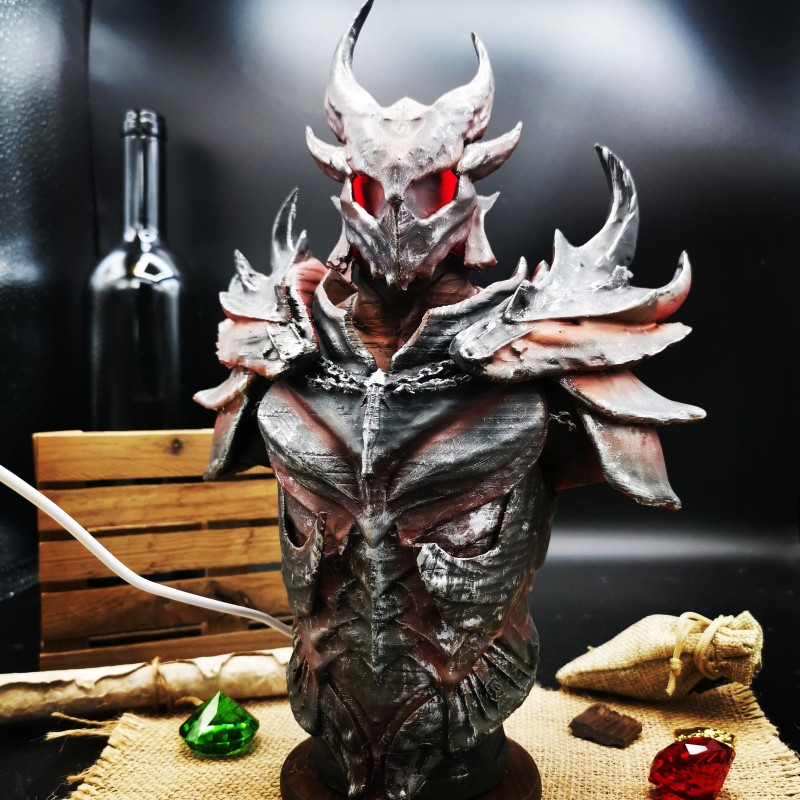 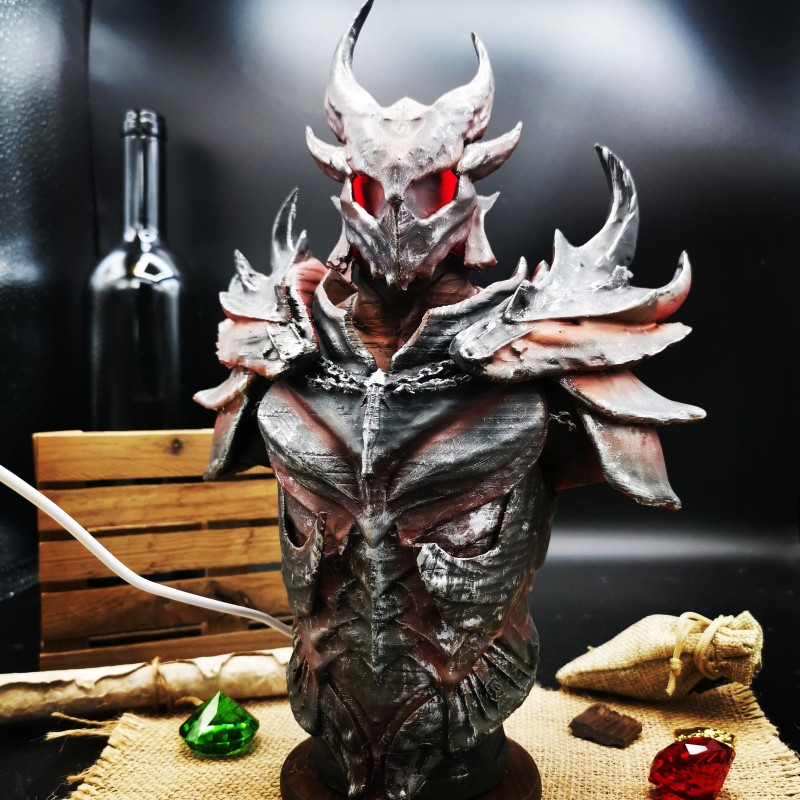 
Daedric armor bust from Skyrim.
A really great figure that should not be missing in your showcase if you are a lover of The Elders Scrolls saga.
The bust has light on the head illuminating the eyes, adjustable in brightness and tone with a remote control.
It connects directly to a USB source, perfect to have next to the PC.
The base has been adapted in wood so that the figure is not excessively tall.
It has been entirely hand painted
Warnings
* Do not expose to direct sunlight or high temperatures
* It is made in 3D printing
* Not an official product
* It's not a toy
No customer reviews for the moment.
1 other product in the same category: