
Custom and handmade exclusive collectibles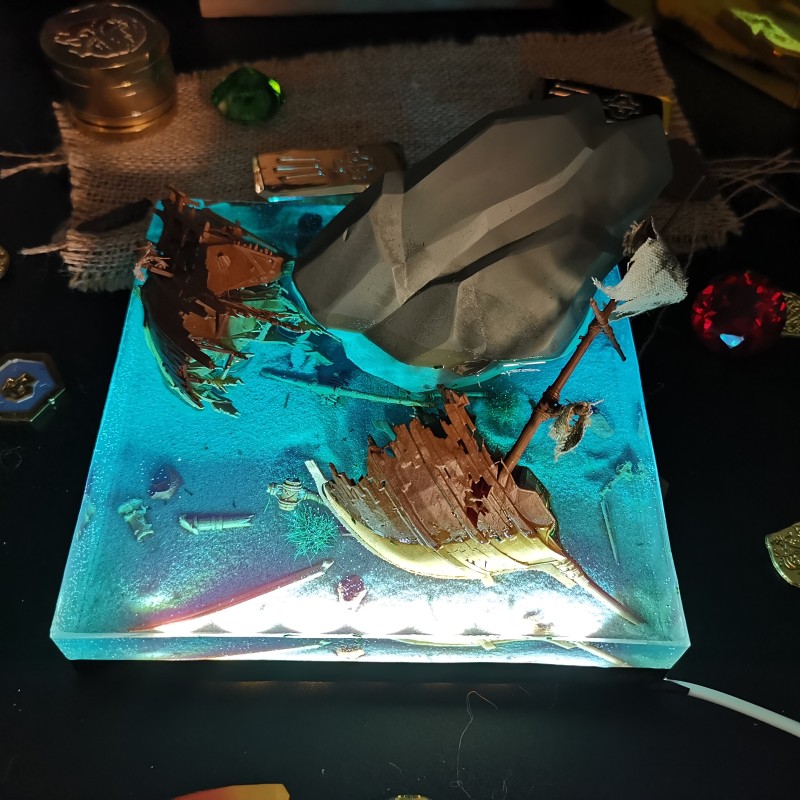 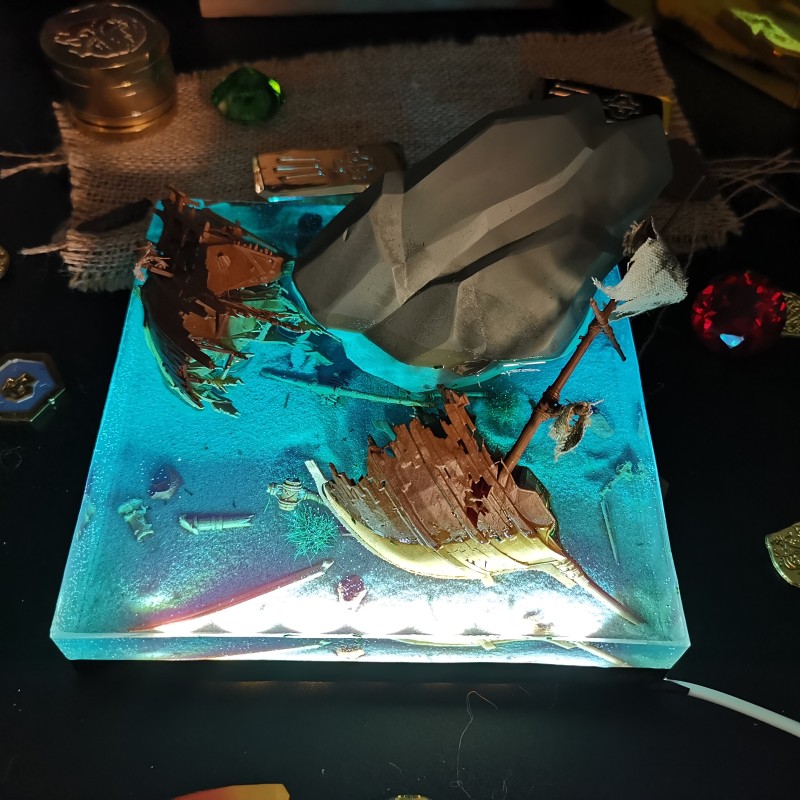 
Sea of Thieves Diorama Galleon destroyed Limited Edition with leds, handmade.
Don't miss out on this unique collector's item that every Sea of Thieves fan should have.
Details of the highest quality, studio printing, handmade fabric sails, wood effect paint!
Features:
- Completely hand painted.
- Hand-cut and hand-painted candles.
- Boat printed in maximum quality in resin and ultra detailed.
- Sea water handmade with resin with led lighting via usb, with switch.
- Signed and numbered by hand.
Size:
Length: 15cm
Height: 9cm
Width: 15cm
Weight: 1kg
Warnings:
* The painting, color and / or candles may vary slightly due to hand painting or the color type of the monitor, they are handmade pieces, there is no other like them.
* This is not a toy, it is a collector's item.
* Not an official product
No customer reviews for the moment.
16 other products in the same category: