Sea of Thieves Skelly Galleon Diorama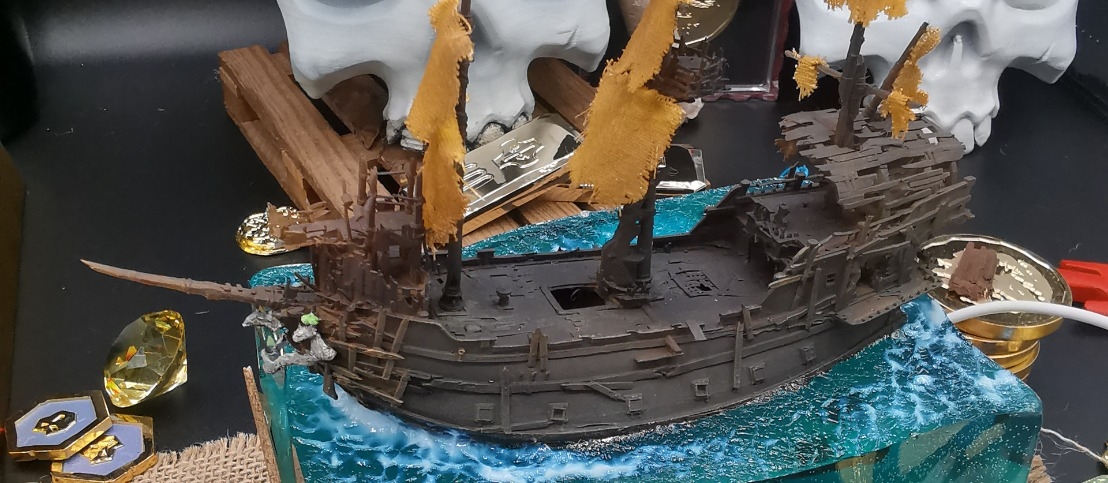 One of our latest creations in our workshop is this skeleton galleon ship, a ship with all kinds of details evoking the mythical ship from the Sea of Thieves game.
Within the game, the skeleton ships are those ships controlled by the AI full of skeletons that sail throughout the sea of the Sea of Thieves but tend to haunt the islands more in search of clueless pirates to make them shipwreck, they can use any type of cursed bullet apart from the normal ones.
It has been one of the most ambitious projects within our company due to the difficulty in bringing the fantasy of this video game to reality.
Since the first unit put up for sale, this model has been a success, becoming targets of many people for its limited units put up for sale.